konstnärsmötet (The Artist Meeting)
new ways towards meaningfulness in elderly care
The project contributes to the development of the elder care in Sweden, looking to leave the prevailing way of treating retirement homes as work places controlled by routine, and instead finding a more salutogenic approach, where you are open minded and receptive to new thoughts and ideas. The goal was to create a mindset of "a home where the personnel are guests, not the residents".
The aim with the project is that through artistic presence:
Investigate the concept 'activities' and open up for new kind of activities for the residents.
Strengthen the employee's own creativity at work in order to find new possibilities for fulfilment for the residents.
Contribute to artistic development by letting an artist work with the residents and the employees at the elder care home.
The work took place in a retirement home in Örgryte-Härlanda district in the city of Göteborg.
Matched artist for the project was Martina Jacobsson who used her creative approach and artistic tools in the work.
Participants in the process were both elderly people and the employees. In the process, the staff's own creativity was strengthened and created the conditions for the attitude and methods to live on, on the retirement home.
The film documentation of the project was made by Bengt Löfgren.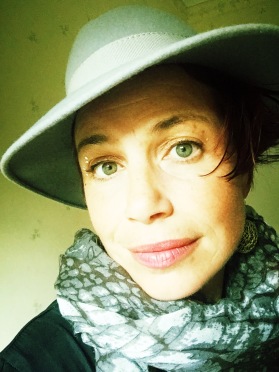 Martina Jakobsson, konstnär.