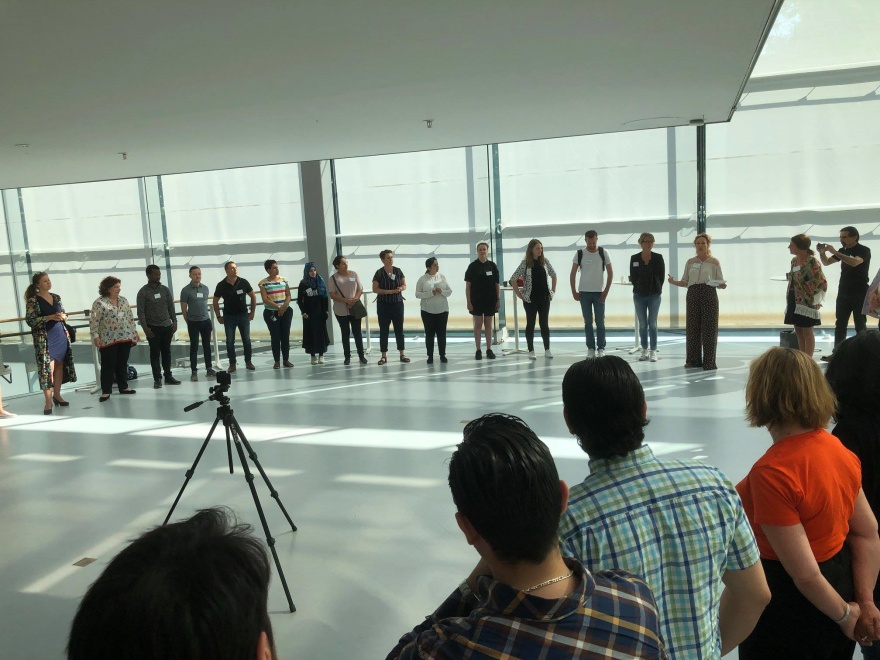 Our services consist of either working with the development of an organization or cooperation projects involving several parties. When working with organizational development it takes the shape of either an immersive process, during a longer timeframe or in the form of shorter workshops. The cooperation projects concern one of our focus areas.
Organizational development
TILLT's work with organizational development usually concerns attitudes, approach, openness and reflection.
Based on an expressed need and/or desired goal, we match an artist who, through their ability to analyze and think creatively work with creating development within the organization. Process managers follow and support during the process.

A process can be about:
strengthening groups and individuals
generating and developing ideas into changes
analyzing the interaction between board and employees
working with board of members around a theme
identified by the group, for instance courage, communication or respect
increasing/ strengthening the interaction in a group
working with art, for example an artistic workshop where a process manager guides the group and helps articulate a goal with the activity
Immersive process
An immersive process means that the participants – be it a workplace or another kind of group- work together with an artist, exploring a question during a longer period of time. The result usually consists of new insights, a change in attitudes, improved interaction and a more open atmosphere
Workshop
During our shorter workshops the participants work around a central theme or question. They explore, challenge and reflect, using creative and enjoyable methods.
TILLT initiates and manages several cooperation projects each year. We also participate as partners in projects managed by other organizations. The projects have a common denominator, which is their relation to one of our focus areas, and the method of using an artist as the creative motor and process management to support the process.
We are constantly looking for new cooperation projects, in international contexts as well as regional projects.
Please contact us if you have a project idea.