Sjuhärad Intercultural Meetings
"Sjuhärad Intercultural Meetings" was a project designed to create meetings between newly arrived/new and established Swedes. Participants worked together to design activities promoting interaction between members of the different target groups. The project was led by artists, and worked with artistic approaches as an engine to drive idea generation and creation of activities.

The project was implemented in 2 municipalities, Borås and Tranemo, with 2 different artists: Sanna Källman (musician) and Birthe Niederhaus (theatre director).
Via the presence and guidance of the artist, the project aimed to create concrete and practical meetings between newly arrived Swedes (living at residences for permanent residents and asylum seekers) and established Swedes, as well as to let art, culture and artistic approaches take its proper place in the societal arenas of the Borås region.
An overall aim was to further influence and counter attitudes and prejudices existing between new and established Swedes.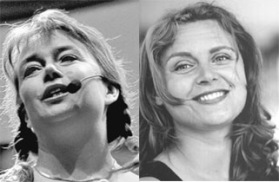 Sanna Källman and Birte Niederhaus.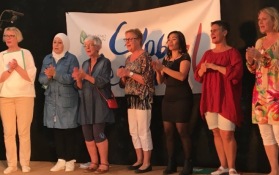 Parts of the Tranemo Group