örgryte-härlanda elderly care
to feel lust and courage in leadership
In the Gothenburg city district Örgryte-Härlanda, a six month long artist driven process for 10 unit managers on six different elder care homes was implemented. The starting point was every single challenge and target identified by the managers of each care facility. At the same time, the project worked with strengthening the group of leaders to handle today's elder care.

The aim was to make the participants feel bolder, committed to leadership and become more aware to be able to strengthen the connection to their staff.
The process was also a way to provide qualifications to the participants in innovation work, in order to become more competitive within their field.
The work was implemented in the shape of dialogues, joyful exercises and different tools that promote creativity.
Between every occasion the participants received a task to maintain the process.

For this developing project within the elder care field TILLT matched the story teller Kiriaki Christoforidis.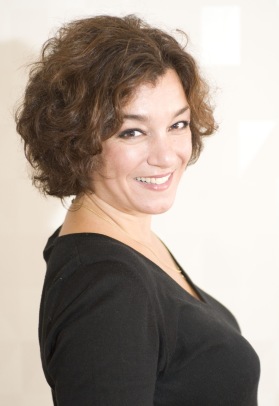 Kiriaki Christoforidis, artist.