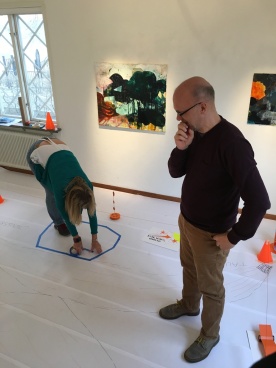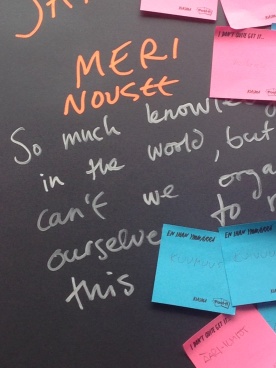 Pictures from the project InfraSweden2030 with The Swedish Transport Administration 2016 and from Art/Mosphere in Helsinki 2015.
Research and articles about TILLT
Creative Clash: Artists in organisation
Training Artists for Innovation
A publication from the project TAFI – Training Artists for Innovation. See the chapter 6, by Anna Grzelec, "Exploring competencies in practice – collaboration between artists and producers in artistic interventions".
Click here to download the whole book (7,5 MB)
ARTWORKS Number 1, June 2013
"Kreativ logik, komfortzoner och värdet av konstnärligt tänkande"
[Creative logic, comfort zones, and the value of artistic thinking]
Alexander Styhre and Michael Eriksson (Only in Swedish)
Organizations are often trapped in their historical success, in strong processes and established routines where the creative logic is absent. The creative logic means thinking outside-the-box and challenging existing frameworks. This is very similar to the role that art and culture often have. The rational (effectiveness) focus instead on the effective implementation of current processes. In this context, improvements of current processes can happen, but seldom innovation leaps. Simultaneously, sustainable and innovation-based growth needs a balance between these guiding logics, the creative and rational logic. It is not a matter of either-or, but of both-and. The report is based upon research of TILLT's AIRIS projects.
Click here to read in digital version.
European Union: Work plan for Culture 2011-2014
Policy handbook on Cultural and Creative Industries
Expanding your Comfort Zone – the Effects of Artistic and Cultural Intervention on the Workplace. A Study of AIRIS 2005-2008.
Institute for Management of Innovation and Technology, Michael Eriksson
Publications within TILLT Europe